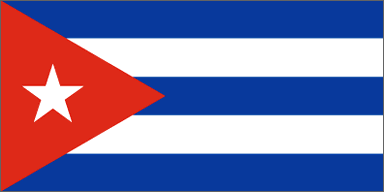 Republic of Cuba - República de Cuba
Visa Pssport with visa; Tourist visa validity is not ore than 90 days. Usually it is bought with plane ticket, or rquested at a Cuba Embassy.

Sanitary risks: Endemic diseases do not exist.

Jet Lag: 5 hours less of Greenwich

Elettricity: 220V, 50AC

Weights and measures: Decimal Metric System

Climatic situation: Tropical climate. The cyclonic season goes from june to November and the months of greater risk are October and November.